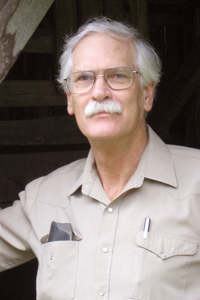 James Kearney holds a Ph.D. from the Department of Germanic Studies at UT Austin, is a Assistant Professor of Instruction at UT Austin, taught German for many years at Katy High School, and has been a longtime student of the history of the German settlements in Texas.
His publications are:
Duty to Serve, Duty to Conscience: The Story of Two Conscientious Objector Combat Medics during the Vietnam War, by James C. Kearney & William H. Clamurro (Denton: University of North Texas Press, 2023)
Inside the Texas Revolution: The Enigmatic Memoir of Herman Ehrenberg. James Crisp, ed.; Lewis Brister & James Kearney transl(s). (Austin: Texas State Historical Association, 2021)
The Forty-Eighters of Possum Creek; A Texas Story. Annotated translation of Die Lateiner am Possum Creek [The Lateiner of Possum Creek]; A Texas Story by W.A. Trenckmann. (Abilene: Statehouse Press, 2020; Texas A&M Consortium)
"European Immigration to Texas in the Nineteenth Century." In: Migration to New Worlds (London and New York: Adam Mathew publishing, 2017)
No Hope for Heaven; No Fear of Hell: The Stafford/Townsend Feud. (Denton: University of North Texas Press, 2016)
Travel to Texas in 1833. Trans. and critical annotation of Detlef Dunt's Reise nach Texas im Jahre 1833, the first book published in Germany about Texas.(Austin: University of Texas Press, 2015)
"European Immigrant History in the 19th Century," in: Bruce Glasrud, et al, eds., Discovering Texas History, (Norman: University of Oklahoma Press, 2014)
Friedrichsburg by Friedrich Armand Strubberg; Translated, Annotated, and illustrated by James C. Kearney (Austin: University of Texas Press, 2012) [Winner of the Summerfield G. Roberts Award for the best Texas Book of 2012]
Nassau Plantation; The Evolution of a Texas German Slave Plantation (Denton: University of North Texas Press, 2011) [Nominated for the Tullis award]
"Conrad Caspar Rordorf; Murder, Art, and Intrigue on the Texas frontier." Southwestern Historical Quarterly, Vol. CXXIII, No. 1 (July 2019), 1-30. Winner of the H. Bailey Carroll Prize of the Texas State Historical Association for the best article in the Southwestern Historical Quarterly for 2020.
"Vietnam on Tape" Produced in collaboration with the Bob Bullock Museum of Texas History, Austin, Texas, as part of their series, "Texas History online." Winner of TAMMIE award from the Texas Association of Museums. Winner of National Gold MUSE Award in the Podcast category for the best podcast produced by a museum in the US in 2019 from the American Association of Museums.
Dr. Kearney has also taught several classes at UT Austin, including a class on European immigration (Fall 2013) and the UGS 303 Signature Class "The Texas German Experience" (Fall 2022).
james.kearney@austin.utexas.edu